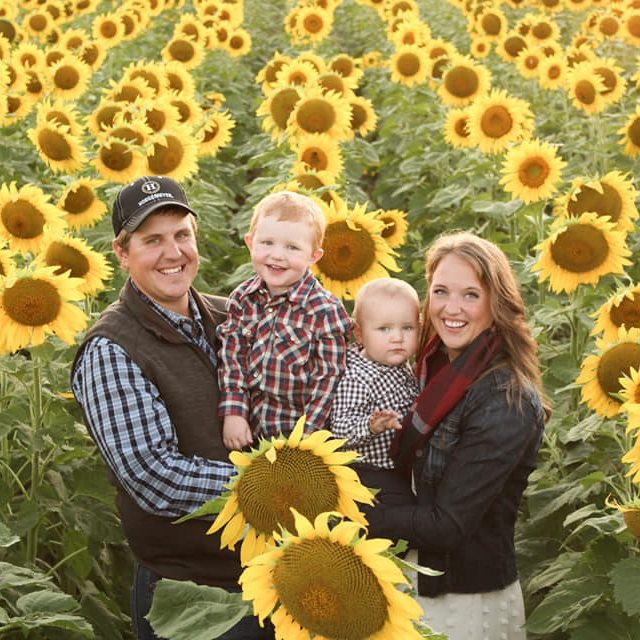 Cross-K Beef
Contact: Ross & Becky Kurkowski
Address: 33390 Rd 763 Madrid, NE, 69150
Email Address: crosskbeef@gmail.com
Phone: 402-203-8738
About Us
We live and work on our small family farm in southwestern Nebraska. Together we work to bring high quality, USDA inspected beef directly from our family's farm to your family's home.

At Cross-K Beef, we strive to raise beef in a natural, ethical, and humane way because it is better for the cattle and for the consumer. Our belief is that If you follow natural grazing principals and mimic the way the bison grazed the prairie, you can produce great tasting beef that is better for the land and better for the consumer.

This also requires breeding cattle that perform well on grass instead of in a feedlot like most. We focus on smaller cattle that can fatten well on grass and don't need the high-fat diet that is typical today. Your beef is hung for 3 weeks for the most tender steaks and the best flavor.

Our cattle graze native grass over the summer, cover crops spring and fall, and a little organic, non-GMO cornstalks over the winter. We do planned grazing that ensures the cattle are on the best source of feed possible at all times.
Practices
GMO-free
Animals raised without feeding genetically modified organisms such as GMO corn or GMO soybeans.

Pasture Raised
As the seasons allow, animals are raised in the open pasture or field.